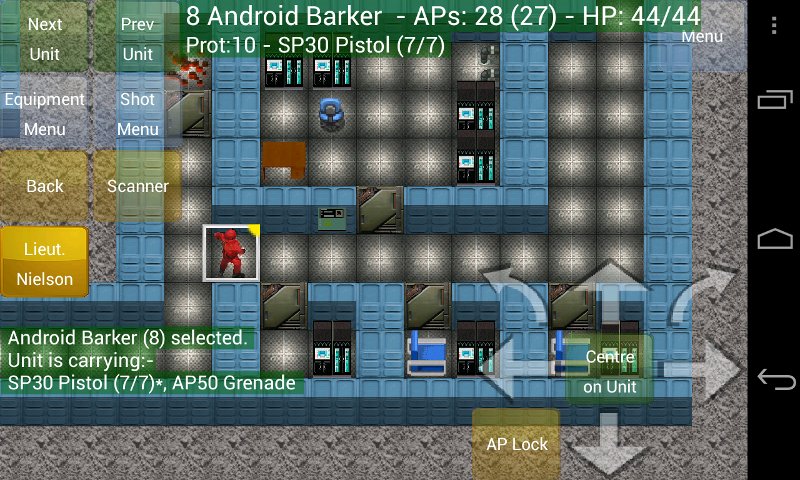 Stellar Forces is a turn-based multi-player squad strategy game.
Take control of an elite squad and defeat opponents in one of 100+ missions. Choose what to equip them with, where to deploy them, and then use whatever strategy and tactics you want to ensure victory.
Once you have registered using the PC or Android app, you can play as many games as you want. This game has no adverts and no in-app purchases.
This game is played in a casual way. Once you have taken your turn, your opponent is notified by e-mail that it is now their turn. However, they may not take it straight away. Typically, expect to take a turn and then wait about a day to take your next turn. Of course, you can play as many concurrent games as you can handle if you get bored in the meantime!
Now running for over 10 years!

Many thanks to all the following who support Stellar Forces on Patreon:-
RABID, Henry's Cat, LucianObi,

24 May 2022 00:21: xeno (The Assassins) has defeated thrashbarg (The Fugitives) in Escort (campaign)
23 May 2022 23:01: petermock (Renegade Squad) has defeated henoh (Laser Squad) in Battle for Sigma 7 (campaign)
23 May 2022 20:09: petermock (Rebel Squad) has defeated Socrates (Metallix Corp) in Hit and Run 2 - Escort (campaign)
23 May 2022 18:33: petermock (The Defenders) has defeated SteveSmith (The Saboteurs) in Meltdown (campaign)
23 May 2022 17:04: xeno (The Army) has defeated Socrates (Sterner's Gang) in Sterner's Revenge (campaign)

---
---
---
---
---
---

Ethereal Slayer has won the Punctured Heart Medal!
Previous winner: Socrates won the Winners Trophy